Seputar produk dan pertanyaan dapat menghubungi kami melalui whatsapp 0812-8200-7593 (Wa only)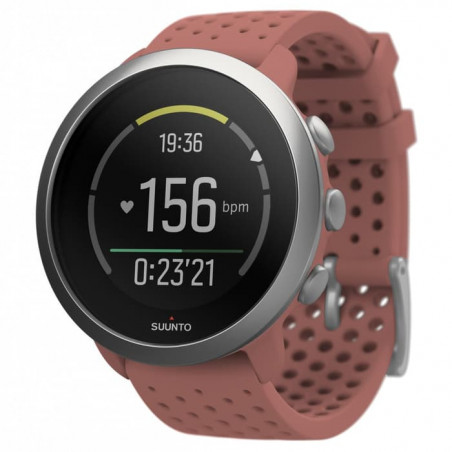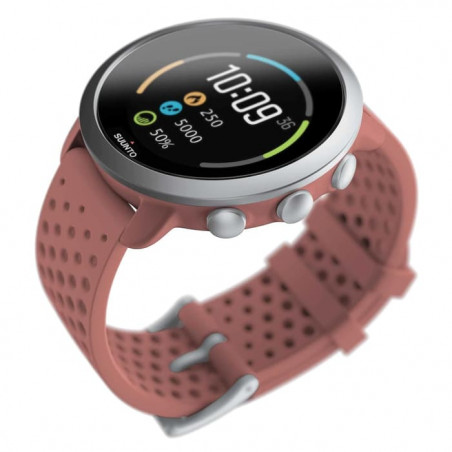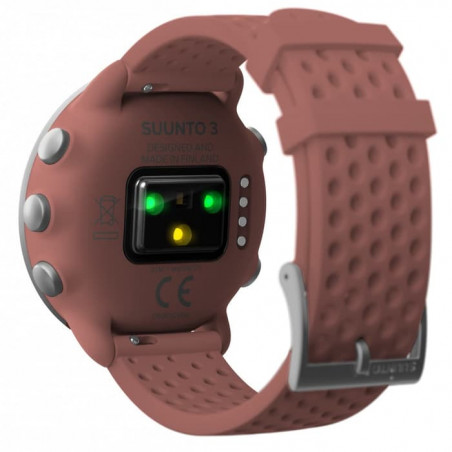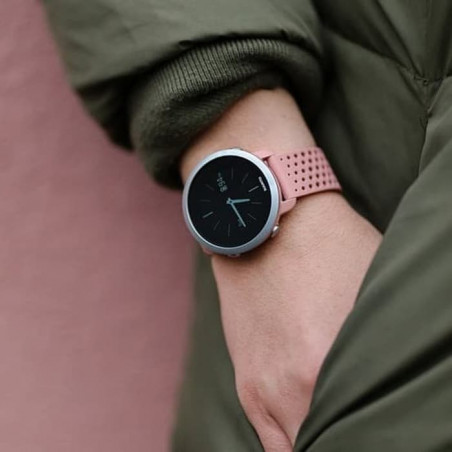 Suunto 3 Granite Red SS050475000 Original
Deskripsi SUUNTO 9 G1 BARO GRAPHITE SS050407000 - ORIGINAL GARANSI RESMI
BUILT TO LAST – JUST LIKE YOU!
When you have your mind set on a certain goal or adventure, you want to make sure your watch can also go the distance. With up to 120 hours of continuous exercise tracking Suunto 9 is built to last – just like you!
Suunto 9 is a multisport GPS watch designed for athletes who demand the best from their sports watch. Intelligent battery life management system with smart reminders ensures your watch will last just as long as you need it to. The robust Suunto 9 is made for long, arduous training and racing and extreme adventures.
INTELLIGENT BATTERY MODES
GPS NAVIGATION
FUSEDTRACK™
OVER 80 SPORT MODES
ESTIMATED WRIST HR
100 M WATER RESISTANT
BAROMETER
WEATHER FUNCTIONS
MEASUREMENTS : 51.5 X 51.5 X 17 MM / 2.03 X 2.03 X 0.67 "
WEIGHT : 76 G / 2.68 OZ
BEZEL MATERIAL : TITANIUM GRADE 5
GLASS MATERIAL : SAPPHIRE CRYSTAL
CASE MATERIAL : GLASS FIBRE REINFORCED POLYAMIDE
STRAP MATERIAL : SILICONE
WATER RESISTANCE : 100 M (ACCORDING TO ISO 6425)
IN TIME MODE : 14 DAYS
WITH 24/7 TRACKING AND MOBILE NOTIFICATIONS : 7 DAYS
TRAINING MODE WITH GPS : 25H / 50H / 120H
WHAT'S IN THE BOX? SUUNTO 9 BARO TITANIUM GRAPHITE, USB CABLE, QUICK GUIDE, WARRANTY LEAFLET
Deskripsi Suunto 3 Granite Red - Jam Tangan Wanita - SS050475000 - Original
Lightweight but durable sports watch with adaptive training guidance.
ALWAYS IN HARMONY
Stay active with personalized adaptive training guidance, and maintain your overall wellbeing with 24/7 activity tracking including sleep quality, stress and recovery.
Designed and precision made in Finland, the beautiful new Suunto 3 comes in five color variants inspired by Nordic nature. With personalized adaptive training guidance and holistic 24/7 activity tracking including step count, sleep quality, stress, and recovery, the new Suunto 3 is designed to work in harmony with your life, like the easy synergy of natural and urban in the serene Nordic environment that inspired it.
PRODUK BERGARANSI RESMI SUUNTO INDONESIA 2 TAHUN
MADE IN FINLAND
Battery life up to 5 days with daily activity tracking
Adaptive training guidance
Ready for all your sports with up to 70+ sport modes
Water resistant up to 30m
Can be used for swimming
Sleep quality and tracking
Stress and recovery
Wrist HR
Mobile connected GPS
Specification:
Diameter : 43mm
Weight : 36 g
Bezel material : Stainless steel
Glass material : Polyamide
Case material : ABS
Strap material : Silicone 20mm
Fits Wrist Sizes : 120-210mm
What's in the box?
Suunto 3, USB cable, Quick Guide, Warranty Leaflet, Warranty Card 2 Years